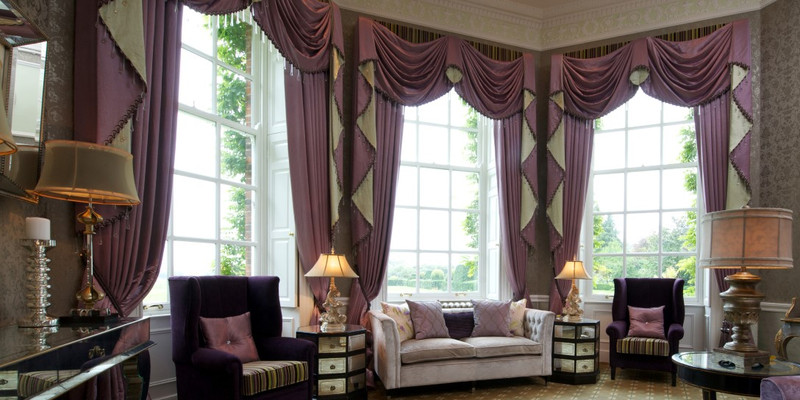 We feel privileged to have been involved in the refurbishment of this Georgian Grade II Listed, Country Estate, dating back to the 18th century and to have worked with some wonderful clients for a prolonged period of time.
A project that was ongoing for us for a number of years, that not only gave us the opportunity to design public rooms, bedrooms, dressing rooms and bathrooms etc, but quirky wine tasting and steam room areas, and an internal apartment.
These images are of two of the Reception Rooms, where the brief for this family home was to be opulent but comfortable, and to dilute the period dark wood furniture, that was absorbing the light, and somewhat 'heavy' in appearance.
The challenge was sourcing furniture, lighting and accessories of the right size and scale, for very large rooms of over 4m in height, and to complement existing period pieces.
A combination of bespoke and specially commissioned furniture, carpeting, lighting and window treatments, teamed with modern technology, via Smart Home lighting and sound systems, automated UV blinds and 'rise and fall' artwork to hide the state of the art TV, brought this beautiful family home, up to date for modern living, whilst complimenting the period architecture.