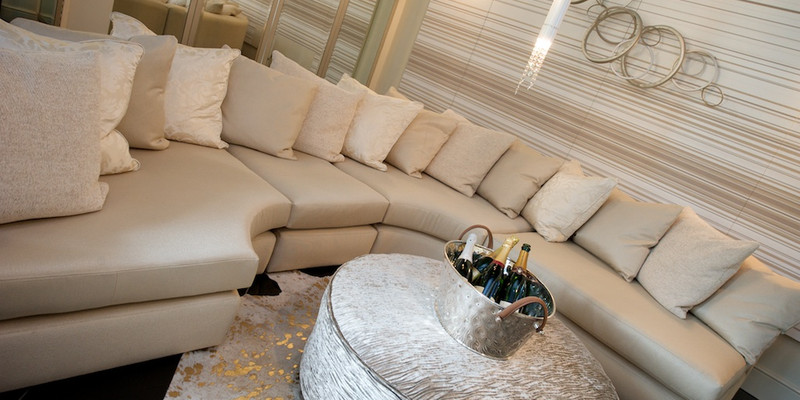 YOUR ONE STOP SHOP
We will act as a 'One Stop Shop' throughout your project, and eliminate any stress or hassle.
If we haven't worked with you before, we can offer you the option of speaking to one of our clients to establish how we operate.
Feel free to join us for an informal chat over a cup of coffee, or better still - a glass of wine!!
We've been doing this since 2005, so should have a few ideas to share with you.
Book Consultation
Tell us a little bit about you and your project and we'll arrange a time to come to our showroom for a coffee (or a glass of wine) and understand what it is you're looking for.
UNDERSTANDING YOUR PROJECT
We will take the time to learn about your design ambitions, including timescales, any constraints and budget parameters.
It's then our job to achieve the best possible outcome for you!
NEVER USED AN INTERIOR DESIGNER BEFORE?
Don't worry, we're here to help and guide you through the process.
We pride ourselves on our informal, professional approach, as well as delivering consistent quality and value.
ARE INTERIOR DESIGNERS EXPENSIVE?
As experienced designers, with a vast portfolio of suppliers and manufacturers, we are able to design spaces which meet all realistic budget requirements.
We have a small, but 'perfectly formed' team, which means that we are streamlined and extremely competitive. This, together with a carefully curated supplier base - whose core ethos is; quality and design, rather than concentrating on expensive advertising campaigns - we pass these savings on, directly to our clients.
ADVANTAGES OF USING AN INTERIOR DESIGNER
A good Interior Designer is able to 'carry colour' and 'visualise the end result', (check out our Portfolio and Testimonials).
Interior design is a profession, not a hobby. We want to help you realise the potential in your home and push the boundaries to help you achieve that. Using our experience and expertise could also save you from making expensive mistakes!