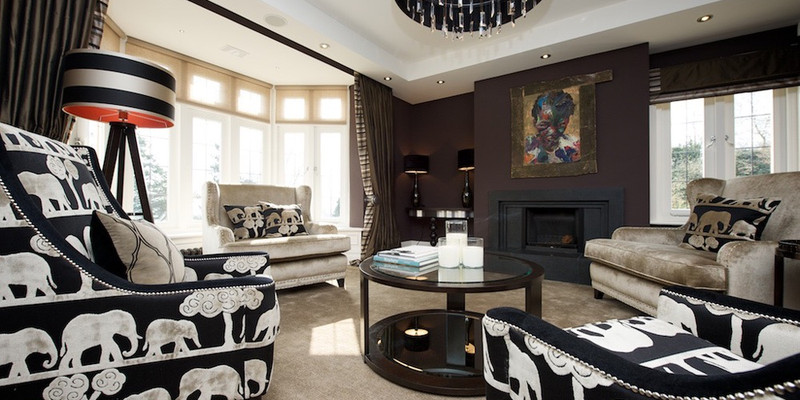 This project required structural work to achieve the client's brief. A large extended family meant the existing downstairs configuration didn't work as an entertaining space, so rather than 2 separate reception rooms, we designed an area that required knocking the 2 into 1. Collaborating with a local Architect and Structural Surveyor, we fully project managed this transformation.
A scheme was created to reflect the comfort of a Gentleman's Club with a Colonial twist. The beautiful views of the garden and countryside beyond, that had been obscured by heavy oak window frames, were painted out, fireplaces replaced and a cinema system housed behind bespoke panelling, with a concealed door into the Dining Room.
A refurb of the rest of the house followed suit, with bespoke furniture designed and manufactured for the bedrooms, a make-over for the Kitchen with a new island unit, bar seating and snug area, and full redecoration, curtaining and furnishing throughout.